Welcome to Lowertown Living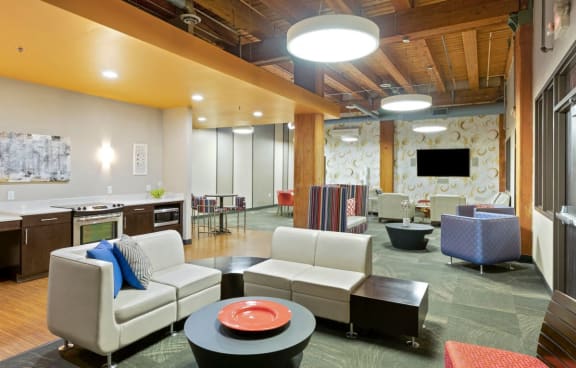 Lowertown Commons & Parkside Apartments
Nestled in the heart of St. Paul's iconic Lowertown district, Lowertown Living invites you to experience a unique blend of historic charm and contemporary luxury. Comprising two landmark buildings – Lowertown Commons and Parkside Apartments – our community captures the spirit of the past while offering all the modern amenities you seek in urban living. Located just steps from the buzzing St. Paul Saints stadium, the Union Depot station, and Mears Park. Relish weekly visits to the St. Paul Farmers Market and enjoy seamless connectivity with the nearby LightRail line.

Every apartment tells a story. With 14-foot ceilings, exposed brick walls, sleek stainless steel appliances, granite countertops, and panoramic windows, each space blends the old with the new. Whether you are drawn to a platform loft-style multi-story abode, or a cozy single level, Lowertown Living has the perfect home for you.

Historic Foundations
Dive into the rich history of our buildings. Lowertown Commons, built in 1905, once housed the St. Paul Rubber Company, while The Parkside, constructed in 1883, was the bustling Daisy Carriage and Buggy Dealership before transforming into a renowned Gotzian Shoe Company.

Modern, Efficient, Comfortable.

In-unit washer/dryer, pet-friendly, and more.